Chainmail silver bracelets
Handmade in beautiful Lozère – France
Criado na rua no Brasil // Developed with beloved friends from the whole world
Our chainmail bracelets are made from scratch with age-old techniques learnt in the street in Brazil.
The 925 silver rings are assembled one by one, by hand, in our craftman studio in South of France, Lozère. The sterling silver (925/1000) rings are anti-tarnish layered.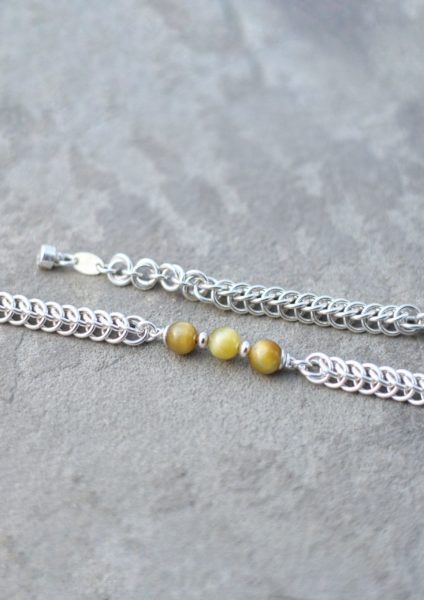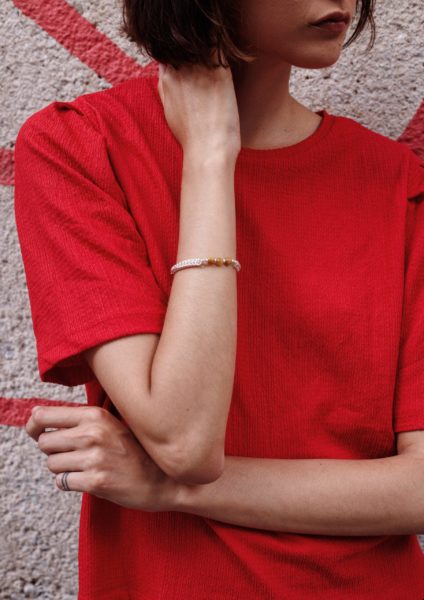 PERSIAN Chainmail
This chainmail contains a cross section with a chevron shape, giving it 2 different sides to vary according to your mood.
Its salient rings give it a rock but refinated style.
BOX CHAIN Chainmail
This chainmail is composed of 4 rings forming a cube, the 4th ring being linked to the 1st one.
Made of thick rings and gemstones, it has a rock and rebellious style.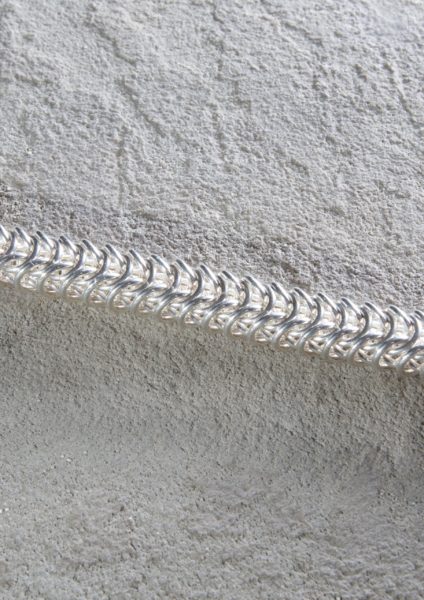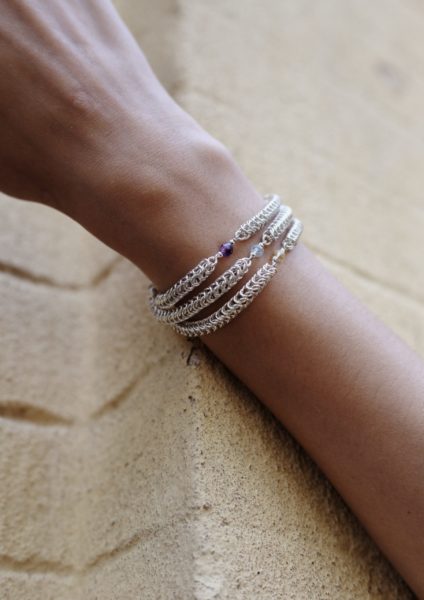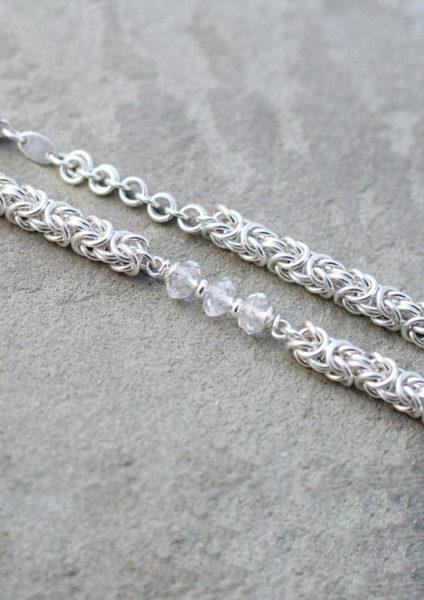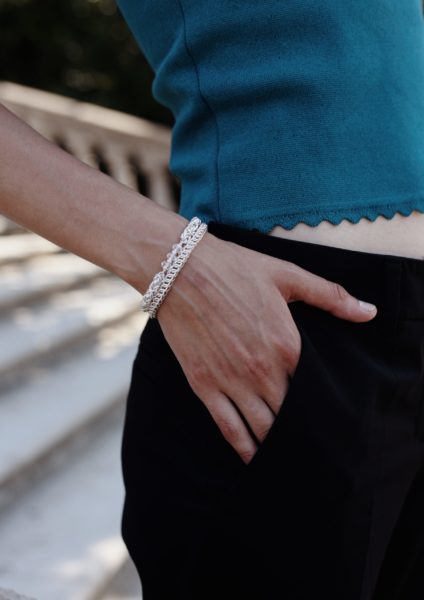 BYZANTINE Chainmail
With its complex look, this chainmail is composed of box chain mailles linked together.
Its style is very majestic and sturdy.
EUROPEAN Chainmail
It used to be worn by the knights as a coat of mail during the Middle-Age.
Delicate, simple, light and flowing, it will adorn your wrist.